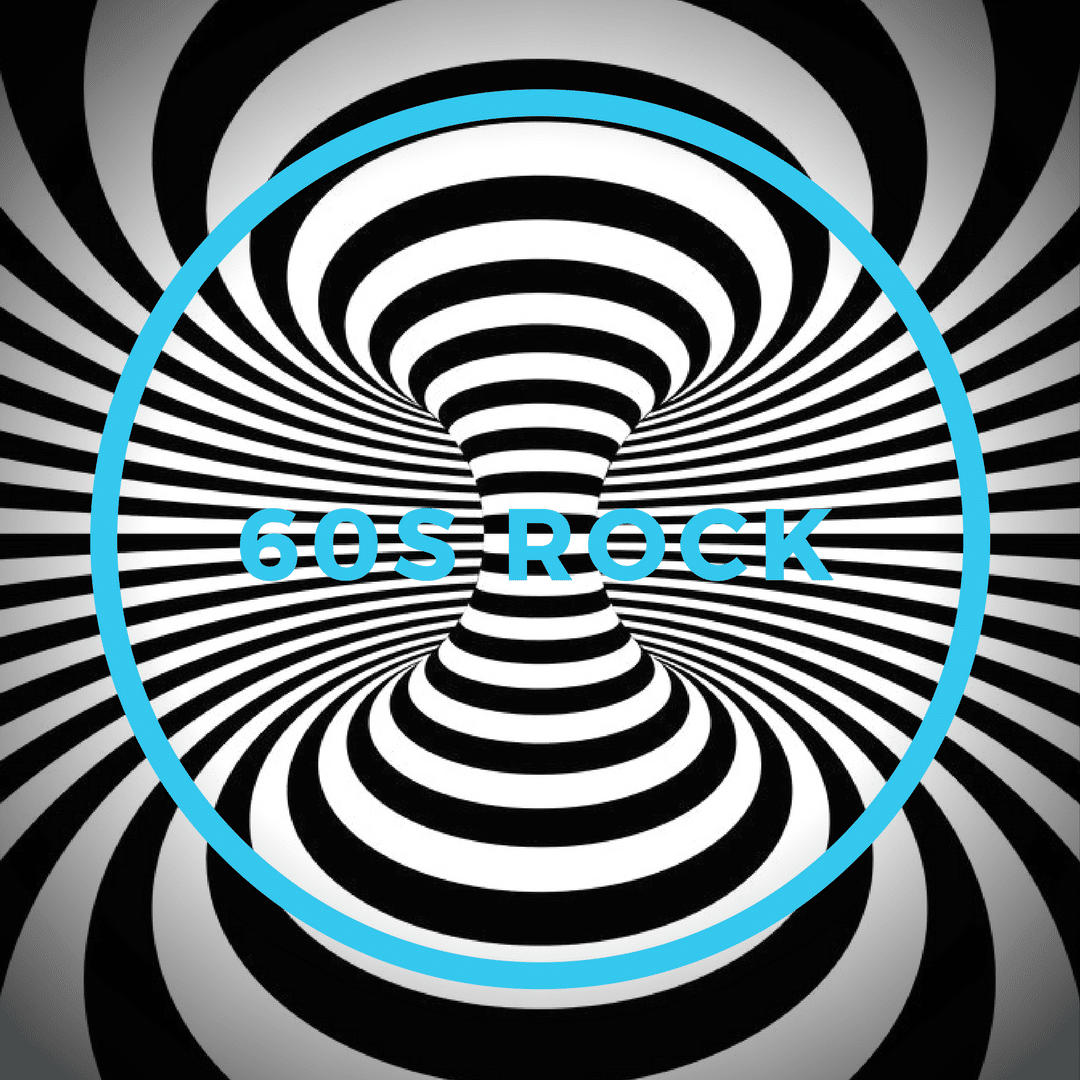 The 1960s is undoubtedly one of the most beloved decades for music. It was during this time that some of the most influential bands in history were formed, releasing albums and songs that still resonate to this day. While the 1960s produced a huge scope of music, we'll focus mostly in this article on Rock, as well as a few of its overlaps, all from a guitar point of view. After all, the 1960s were all about guitar music!
Contributed by Byron Struck for the Roland Australia Blog
WARM AND FUZZY
Distortion pedals (or guitar effects pedals in general) weren't in abundance in the 1960s, unlike today. In fact, choices were quite slim. One effect that did make a big impact however, was fuzz. Fuzz can be heard on tracks by Jimi Hendrix, The Stooges, Pink Floyd, The MC5, The Who and many others, providing a snarling, cutting sound to the guitar tone.
BOSS' FZ-5 Fuzz is a great way to get classic, 1960s fuzz tones. With three modes to choose from, this pedal will spice up your leads, riffs and chords to great effect, providing authentic 1960s Rock vibes to your music.
SUGGESTED SETTING:

DRIVE THEM WILD!
As electric guitars grew in popularity during the 1960s, guitar amplifiers also became a hugely important part of Rock music in this time. Taking the innovations of the 1950s to a new level, guitar amps began to become part of the sound of many songs – just ask Jeff Beck or Ray Davies of The Kinks, who famously slashed his speakers in his quest for tone!
Whether it's the balanced clarity of an American combo amp, the growl and chime of a British combo, or the bark and gristle of a British stack, the sound of an overdriven guitar amplifier began to be recognized as a crucial component to 60s era Rock.
These different amplifiers had a lot of sonic variation. In order to cop a variety of these overdriven tones with a single pedal, then you should look no further than the OD-1X OverDrive.
This is a very versatile pedal with a natural, amp-like feel and powerful EQ controls that can accurately emulate the distinctive feel of many different classic guitar amplifiers.
SUGGESTED SETTING:

SAY WAH?
The 1960s really was the Golden Age of the Wah-Wah pedal, wasn't it? You bet it was. Used to great effect on tracks like Jimi Hendrix's Voodoo Child (Slight Return), Jeff Beck's version of I Ain't Superstitious and White Room by Cream, the Wah pedal has found its way into an enormous amount of musical styles ever since its inception.
The BOSS PW-3 Wah Pedal provides rich, full wah tones, as well as legendary vintage ones, all with the flick of a switch. For expressive and dynamic playability, the PW-3 Wah will provide you with smooth wah sounds, which will take your leads into classic 1960s Rock territory.
SUGGESTED SETTING:

WHOLE LOTTA SHAKIN' GOIN' ON
Tremolo is an effect that amplifier manufacturers began to build into amps in the 1950s. As it began to grow in popularity, it became a distinguishing effect in legendary 1960s tracks like Gimme Shelter by The Rolling Stones and Born on the Bayou by Creedence Clearwater Revival.
A TR-2 Tremolo provides great versatility for swelling, throbbing and pulsing tones, allowing you to dial in subtle vintage elements to your guitar sounds, to all-out whizzing!
SUGGESTED SETTING:

ROUND AND ROUND
A near-mythical creation, the rotating speaker has provided unmistakable sounds for countless songs for decades. Used to great effect by George Harrison on Beatles tracks like You Never Give Me Your Money and Lucy in the Sky with Diamonds, the rotating speaker sound also appears on iconic albums like The Beach Boys' Pet Sounds and throughout Pink Floyd's discography from the 1960s and beyond.
The BOSS RT-20 Rotary Ensemble is a truly extraordinary pedal – much like the effect that it's modeled after! An adjustable and incredible sounding rotary speaker emulation in twin pedal form, the RT-20 provides unmistakable swirling sounds for your guitar, that range from lush, wide spaces to rocking, overdriven tones that are perfect for grooving with.
SUGGESTED SETTING:

SPRING IS IN THE AIR
While reverb is a naturally occurring effect, it's also had a big impact on amplifier design throughout the years. Spring reverb tanks were becoming a big part of amplifiers during the 1960s and one guitarist to take full advantage of this effect was Surf Rock guitarist Dick Dale.
By playing at thunderously loud volume with massive amounts of reverb, Dale epitomised the Surf guitar sound of the 1960s.
The Spring mode on the BOSS RV-6 Reverb pedal is a recreation of the classic amplifier reverb tanks of the 1960s. Pop one of these gems onto your board and that legendary 1960s reverb sound is yours!
SUGGESTED SETTING:

KNOCK ON (NORWEGIAN) WOOD
Rock in the 1960s wasn't just about electric guitars. Acoustic guitars were also very popular, appearing on tracks by most major artists of the era.
The Beatles, The Rolling Stones, Bob Dylan, Joni Mitchell and many others used acoustic guitar both live and in the studio, with some artists favoring it to the electric.
The BOSS AC-3 Acoustic Simulator is the ideal way to break up your overdriven electric rocking, by interspersing it with rich sounding acoustic tones.
The best part is you don't have to lug multiple guitars around to the show, or worry about your prized acoustic getting damaged! Step on the AC-3 for the quieter moments of your set and enjoy the soothing sounds of an acoustic guitar.
SUGGESTED SETTING:

Related Articles
TONES IN TIME – 50S ROCK 'N ROLL
EVOLUTION OF THE ROLAND SPACE ECHO
ROLAND TALK EXCLUSIVELY WITH DAVID BOWIE PRODUCER, TONY VISCONTI
INSIDE A GUITAR AMPLIFIER – PART. 1
INSIDE A GUITAR AMPLIFIER – PART. 2
HOW TO ORDER YOUR EFFECTS CHAIN: IT'S EASY WITH MULTI EFFECTS
ECHOES IN TIME: THE HISTORY OF BOSS DELAY PEDALS
BOSS TALK: REVERB FOR GUITARISTS
LED ZEPPELIN'S 'WHOLE LOTTA LOVE' TONE DISSECTED
JIMI HENDRIX'S 'FOXY LADY' TONE DISSECTED
WHY DO I NEED AN ACOUSTIC AMP?
Related Products