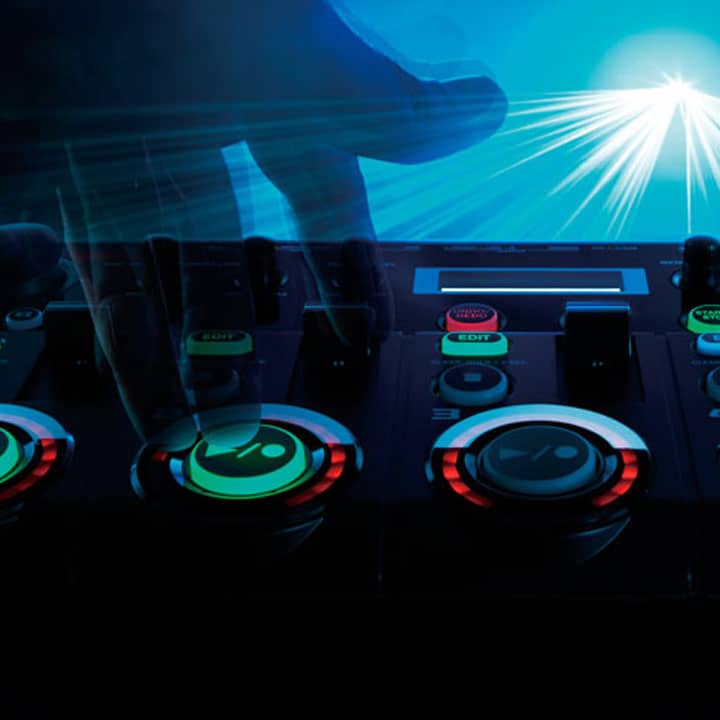 When most of us think of a BOSS RC Loop Station, they envisage a big red stompbox. Stompbox Loop Stations are excellent for instrumentalists who want to loop, but still need their hands free. However, some loop performers want more direct control over their performance. So whether you're a DJ, a Vocalist or a multi-instrumentalist, you will find that a tabletop looper gives you the ability to create incredibly exciting loop performances.
BOSS's RC-202 and RC-505 tabletop Loop Stations have all of the features you'd expect in a BOSS Loop Station, including:
Approximately 3 hours of record time
Onboard phrase memories
USB for importing and exporting loop phrases
Onboard rhythms
However, the beauty of a tabletop looper is that the tweakable onboard effects engine and mixer section offer an extra level of control not found on your regular stompbox looper. Let's have a look at these features in more depth and explore how we can use them to enhance a loop performance.
Contributed by David Jiang for the Roland Australia Blog
Mixing
In a regular stompbox Loop Station, the only way of silencing your track without stopping your performance and getting down to floor level is to hit the stop pedal. However, this means that if you want to bring the track back into your performance, you need to start it from the beginning of the loop. This isn't the case with a tabletop Loop Station. The RC-202 and RC-505 have dedicated mixer faders on every track, allowing you to fade in and out while keeping your loop running. There is also a pan feature available in Track Edit mode, giving you full control of your stereo field. All of these features and more turn the RC series tabletop Loop Stations into fully featured production machines.
Effects Engine
The RC-202 and RC-505 tabletop Loop Stations both feature an extensive array of effects. You can use these effects in your loop performances in two ways.
Before recording a track as INPUT FX.
After recording a track as TRACK FX.
Both input and track FX have dedicated wet/dry knobs, so you can add as much or as little effect to your performance as you want. The RC-202 has 2 Input FX and 2 Track FX channels, whereas the RC-505 has 3 Input FX and 3 Track FX channels, so you'll have plenty of options when it comes to making your loops more interesting.
As well as this, both tabletop Loop Stations feature a Master FX section which can add reverb and compression to all of the tracks at once to add sparkle and glue all your tracks together.
The benefits of getting hands on with your looper are great. However, if you're still not convinced, check out this video showing how a tabletop looper is really used.
So if you're interested in loop production and having your hands free during your performance, there's really no reason not to give the RC-202 or RC-505 a go. Try it out, your audience will love it!
Related Articles
THE ULTIMATE GUIDE TO BOSS LOOP STATIONS
TAKING CONTROL OF YOUR LOOP STATION
DO YOU WANT KILLER BACKING TRACKS FOR YOUR LOOPER?
BOSS TALK: THE DEFINITIVE BEGINNER'S GUIDE TO LOOPING
Related Products